Provided By
This content was written by the advertiser with adherence to Boston.com's content standards. The editorial department of Boston.com had no role in its writing, production, or display.
sponsored content guidelines
Learn new skills with the help of these online courses
These 20 online training bundles are all on sale.
We've rounded up some of the best courses on the web to help you learn just about anything you want. Whether you'd like to level up in your current career, pursue something new, or just indulge in some personal growth, these bundles can help.
Coding, Tech & Cybersecurity
The Introductory Electrical Engineering Master Class Bundle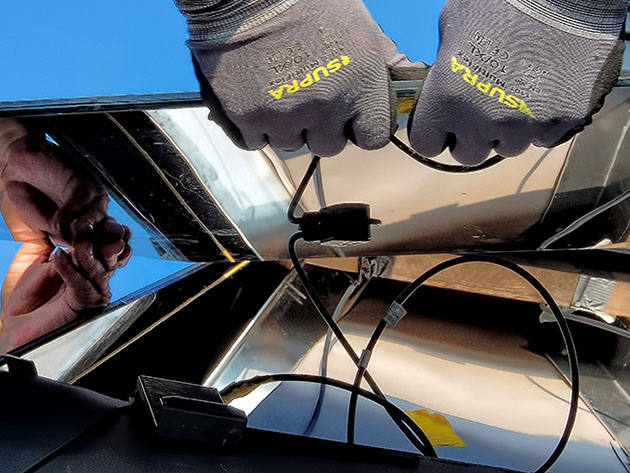 MSRP: $1,000
Electrical engineers are the unsung heroes who literally help keep the lights on in society. Perfect for newcomers to the field, this five-course bundle will give you a comprehensive introduction to electrical engineering.
The Complete Blockchain & Ethereum Programmer Bundle
MSRP: $1,861.99
You may know the blockchain and Bitcoin as fundamentals of cryptocurrency, and you'd be right. But the blockchain has many additional benefits as well. Explore how to code blockchains for crypto and many other purposes in this bundle.
The 2020 Learn to Code Full Stack Developer Certification Bundle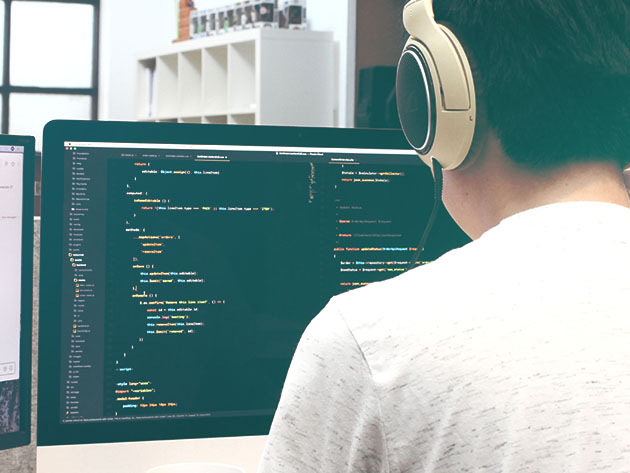 MSRP: $1,650
A full-stack developer is someone who can build both the front- and back-ends of a website, which is precisely what this bundle will teach you how to do. Jump in and learn how to build a website from scratch with 50 hours of training from some of the web's best instructors.
The A-Z Cybersecurity Developer Bundle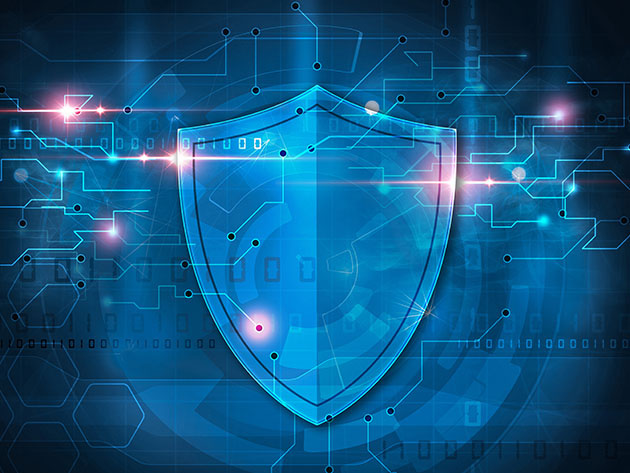 MSRP: $999
Cybersecurity is essential to technology businesses. As such, so are cybersecurity experts. In this massive bundle, you'll study to ace some of the leading cybersecurity certification exams, including CISSP, CISA, CySa+, and more, giving you a major leg up once you enter the job market.
The Complete 2020 CompTIA Certification Training Bundle
MSRP: $3,486
CompTIA is the world's leading certifying body for IT professionals. This massive bundle will prepare you for 12 of CompTIA's top exams, from cybersecurity to network administration.
Data & Marketing
The 2020 All-in-One Data Scientist Mega Bundle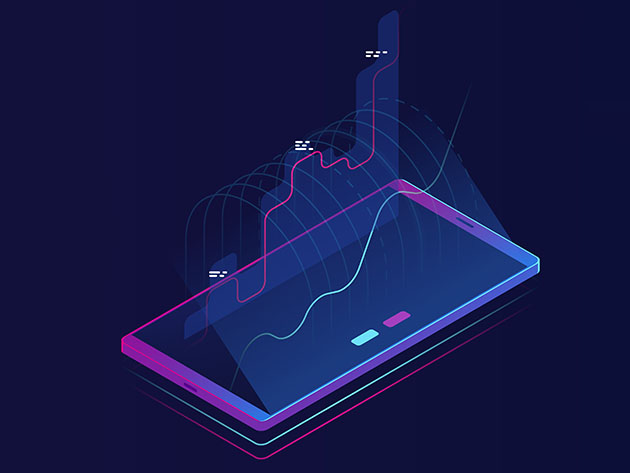 MSRP: $6,000
Data Scientists boast some of the best jobs in America. Want to become one yourself? This 141-hour training introduces you to crucial tools and skills like Hadoop, R, Tableau Desktop 10, machine learning, and much more.
Photography & Design
The Complete Photography Side Business Bundle
MSRP: $1,990
Love photography? Why not try to start a side-hustle? This bundle will show you how to edit and produce photos like a pro and teach you how to build your business up from scratch.
The Complete Videography Bundle: Beginner to Expert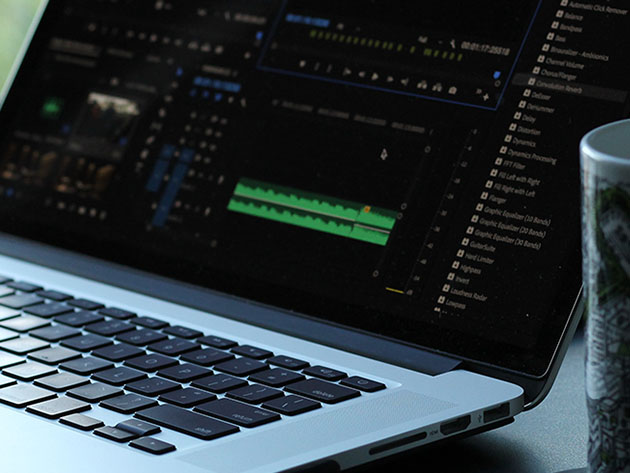 MSRP: $1,990
Why not go a step further with your creative outlets and start creating videos? This comprehensive bundle introduces you to creating and producing great video using tools like Adobe After Effects and Final Cut Pro.
The All-in-One Adobe Creative Cloud Suite Certification Bundle
MSRP: $1,600
Everyone can get the Adobe Creative Cloud for free for two months. While you have it, use this bundle to learn each of the programs inside and out.
Business & Finance
QuantInsti®: Quantitative Trading for Beginners Bundle
MSRP: $508
Sale Price: $49
Direct from QuantInsti®, this comprehensive bundle will get you up to speed on the futuristic subject of Quantitative Trading. You'll learn how to study and build predictive models that can simplify trading and help you maximize your return in the stock market.
The Complete Microsoft Excel & VBA Bundle
MSRP: $300
Everybody knows Excel, but few really know Excel. This bundle will give you an advanced education into some of Excel's most powerful features, including how to use VBA to automate repetitive tasks, thereby saving you loads of time.
The Complete Business Professional Bootcamp Bundle
MSRP: $483
Feel like you're lagging behind a little with technology and modern business skills? This 75-hour bundle covers Microsoft Excel inside and out, as well as modern leadership and strategy.
The 2020 Job Seekers Playbook Bundle
MSRP: $2,000
The job market is about to get a lot more competitive, and if you suddenly find yourself out of work, this bundle will help you get it back. With ten courses from an award-winning MBA professor, this bundle will help you hone your resume and interview skills and network like a pro to get the job you want.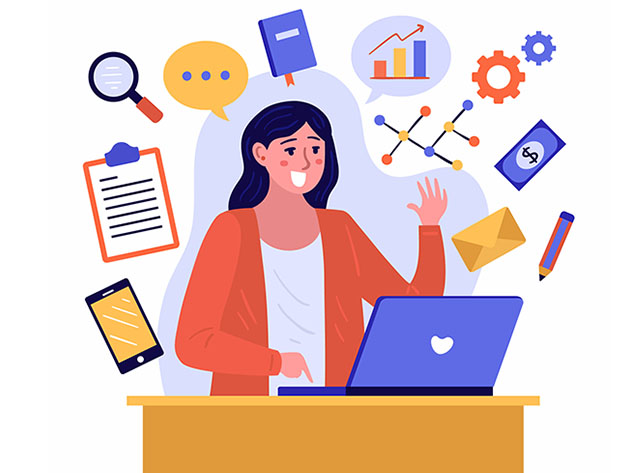 MSRP: $1,650
Want to earn some extra money by getting into the gig economy? This nine-course bundle will introduce you to a variety of potential side hustles, from freelance writing and photography to audiobook publishing and beyond.
The 2020 Complete Digital Copywriting Master Class Bundle
MSRP: $699.90
Copywriting is one of the most important elements of helping a business stand out online. As more businesses close and more customers shop online, it's an especially important skill. Learn how to write copy that sells on any medium with this expert-led bundle.
The Salesforce Certification Essentials Bundle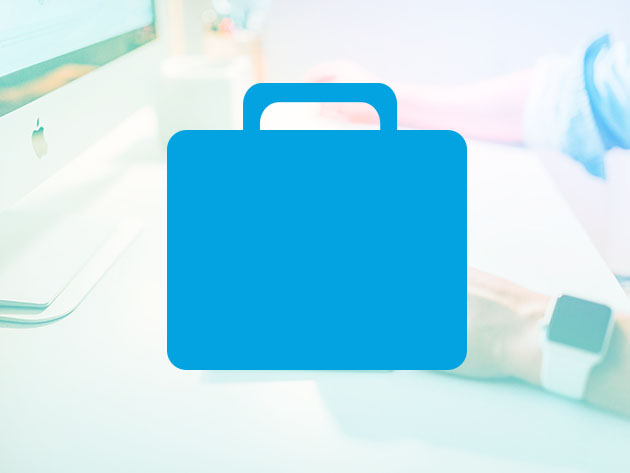 MSRP: $1,500
Salesforce is the world's leading customer relationship management software (CRM) and a valuable skill for anyone looking to build an efficient sales team. Whether you want to launch your own business or advance in your current role, this bundle will help.
The Ultimate Guide to Lean Six Sigma Certification Bundle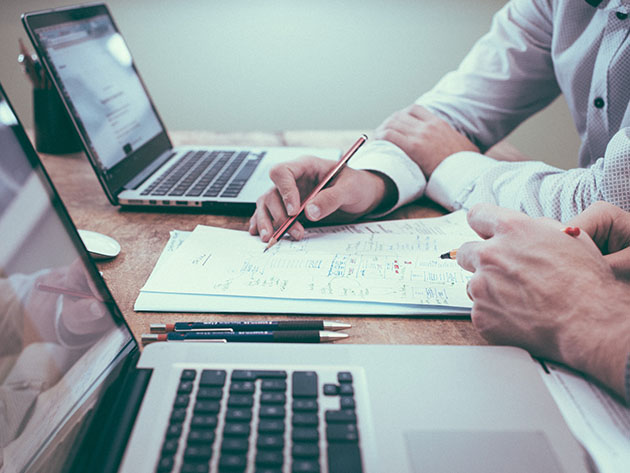 MSRP: $1,248
Lean Six Sigma is one of the world's leading project management methodologies, helping businesses operate more efficiently and cut out waste. In this massive bundle, you'll get a comprehensive look at all levels of Lean Six Sigma and develop the skills you need to implement a Lean Six Sigma culture.
The 2020 Complete Digital Marketing for Beginners Bundle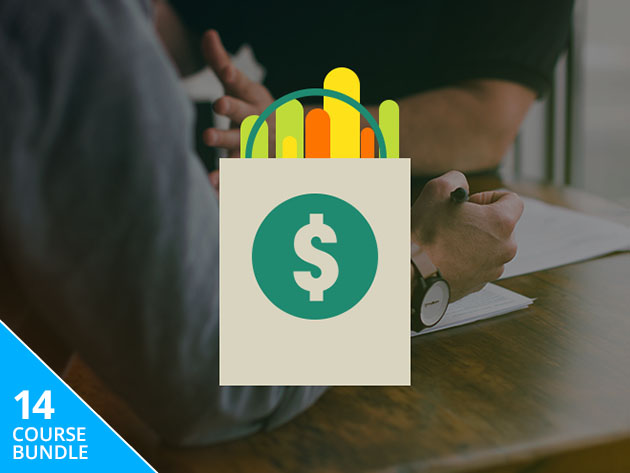 MSRP: $2,789
Whether you want to push your current company's marketing forward or launch your own digital marketing business, this 100-hour bundle has your back. You'll learn SEO, social media marketing, video marketing, TikTok, email marketing, and much more. It's an omnichannel education that will help you build a comprehensive, lucrative digital marketing operation.
Personal Growth
The Ultimate Memory Mastery Bundle
MSRP: $1,393
Wish you wouldn't forget so many things? This bundle features proven strategies and tips to help you improve your memory and cognitive function over time. That'll come in handy not just in business but in your personal life as well.
The Complete 30-Day Italian Language Learning Bundle
MSRP: $1,600
This training bundle from 3 Minute Languages is set on a clear 30-day path to make you conversant by day 30 if you stick with it.
Provided By StackCommerce
This content was written by the advertiser with adherence to Boston.com's content standards. The editorial department of Boston.com had no role in its writing, production, or display.