Provided By
This content was written by the advertiser with adherence to Boston.com's content standards. The editorial department of Boston.com had no role in its writing, production, or display.
sponsored content guidelines
Looking to boost your Microsoft Excel skills? This $34 training has you covered
Boost your hiring potential by becoming a Microsoft Excel expert.
This content is provided to Boston.com by StackCommerce. It was created without any involvement from our newsroom. We may earn a commission if you buy something after clicking our links.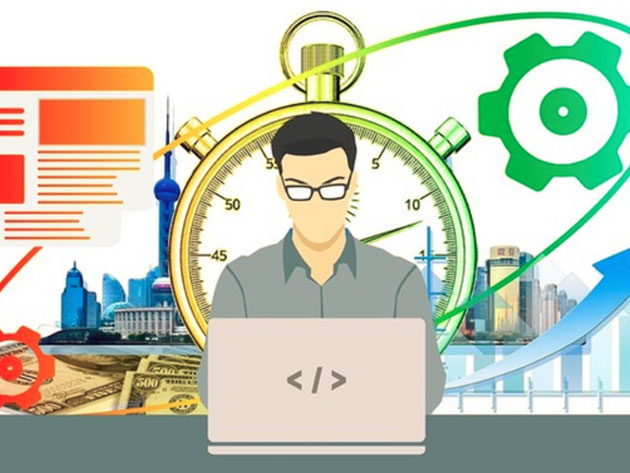 There is a very high likelihood that Microsoft Excel was one of the first skills you added to your resume. But how well do you actually know Excel? Sure, you can punch in numbers and do a few basic formulas to calculate Jayson Tatum's shooting percentages but can you automate your most time-consuming, monotonous tasks? Can you create compelling charts and graphs to illustrate your arguments? The Ultimate Microsoft Excel Certification Training Bundle will show you how to do that and more.
This best-selling bundle is comprised of six courses and 33 hours of training in all things in Excel. Whether you've never used the program before or you're an intermediate user, this bundle has something for you. You'll get a comprehensive overview of what this program can do, from formulas and functions to charts and graphs and much more. Courses include a guide to data analysis with Pivot Tables, visualizing data in a wide variety of formats, automating tasks with macros and VBA, digging deep into data using Power Query, and much more. Before you know it, you'll have an Excel education that can help you further your career—and for a fraction of what you'd spend on night classes at the local college.
Right now, this six-course bundle is on sale for $34.
Prices subject to change.
Provided By StackCommerce
This content was written by the advertiser with adherence to Boston.com's content standards. The editorial department of Boston.com had no role in its writing, production, or display.