Provided By
This content was written by the advertiser with adherence to Boston.com's content standards. The editorial department of Boston.com had no role in its writing, production, or display.
sponsored content guidelines
Stay in shape while working from home with these fitness hacks
These home workout solutions will help you keep up with your fitness goals.
Gyms all over the city are closed, and the weather still isn't too conducive to lengthy outdoor workouts. Still, that doesn't mean you should stop exercising while in self-isolation. It's all too easy to fall behind on your fitness goals when you're stuck inside all day, but you can stay on target with these home workout solutions. Read on for details:
iBodyFit Premium Diet & Workout Plan: Lifetime Subscription
MSRP: $499
Ranked number one in online fitness by TopTenReviews, iBodyFit gives you access to 400 online workouts and 40 diets, plus daily VIP support and feedback from certified trainers. Their plans are broken into four-, eight-, or twelve-week programs, helping you see real results over time and without having to leave your house. Their diets are also perfectly paired with workout plans for peak results. Oh and yes, that $49.99 figure is a one-time payment.
The Complete Fitness Trainer Certification Bundle: Beginner to Advanced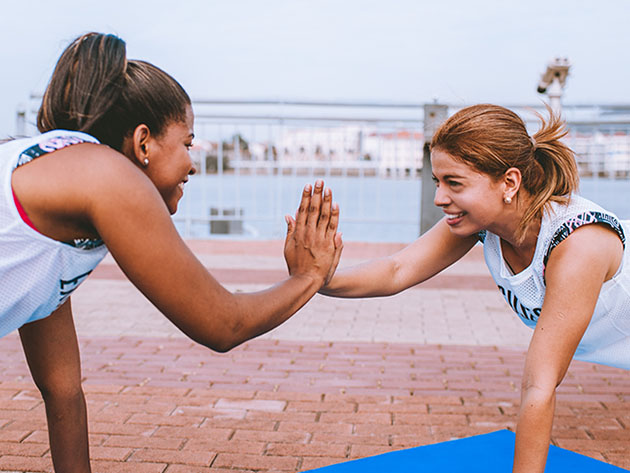 MSRP: $2,200
Why not take your fitness goals further and use this time to pursue a fitness certification? This 11-course bundle covers all of the topics you need to know if you're going to become a trainer full-time.
Project HASIKO 28-Day Total Body Wellness Program: Lifetime Access
MSRP: $198
Project HASIKO is a 28-day complete well-being program that helps you build an empowering morning ritual and develop positive, lasting habits. This program guides you through 28 days of HASIKO FLOW, a 60-minute morning practice that combines pilates, yoga, and meditation to make you more resilient to stress, more energetic, and physically healthier. With this deal, you get access to six HASIKO FLOW classes and 100 minutes of guided meditation each week.
TMAC FITNESS Beginner & Advanced Workouts: Lifetime Membership
MSRP: $3,580
TMAC is a fitness trainer based in Los Angeles, and his program is designed to help you forge a healthy lifestyle out of your busy life. It's structured around 20-minute, no-equipment full-body workouts that each end with a brief meditation. With this guide, you'll get 70 workouts and weekly recipe suggestions.
Live Streaming Fitness: Lifetime Subscription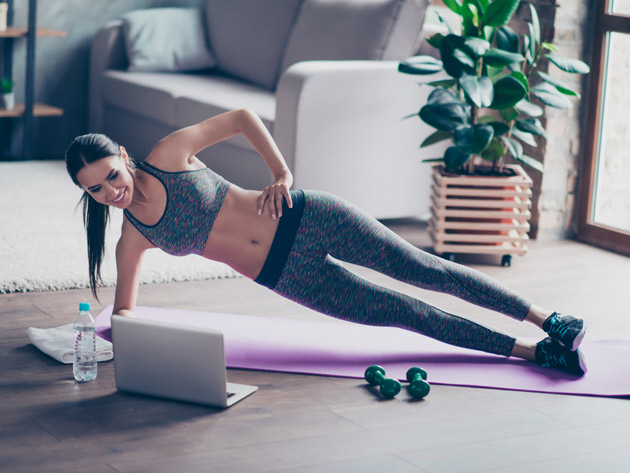 MSRP: $499
Featured on CNBC, Good Morning America, and USA Today, Live Streaming Fitness lets you cut out the pricey gym memberships for good. With daily live streaming and on-demand fitness classes, as well as cooking and nutrition classes, Live Streaming Fitness is a one-stop-shop for getting in shape and staying healthy.
Crush Fit: Ultimate Fitness Program Bundle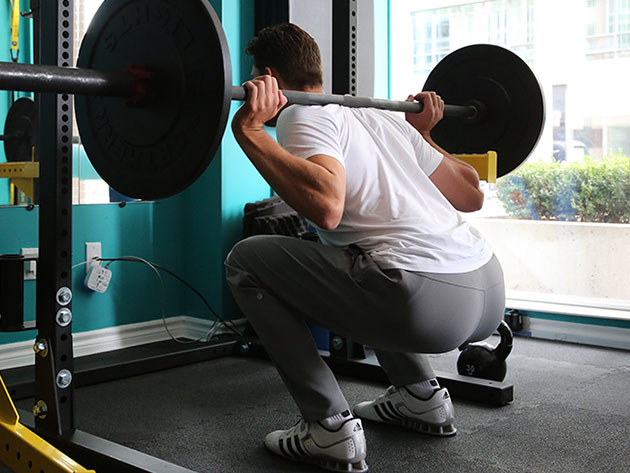 MSRP: $199.96
CRUSH60 offers 60-day, 3-phase, interactive workouts that help you build muscle and get into incredible shape. With this bundle, you'll get the CRUSH60 workout plan, the CRUSH60 At Home plan, Booty Bootcamp, and the GO! Workout Guide. It's everything you need for long-term results.
Provided By StackCommerce
This content was written by the advertiser with adherence to Boston.com's content standards. The editorial department of Boston.com had no role in its writing, production, or display.