Provided By
This content was written by a Boston.com partner.  The editorial department of Boston.com had no role in writing, production, or display.
sponsored content guidelines
If you've always wanted to produce your own music but never had the chance check out this online bootcamp
Venues may be closed but you can still put on a show.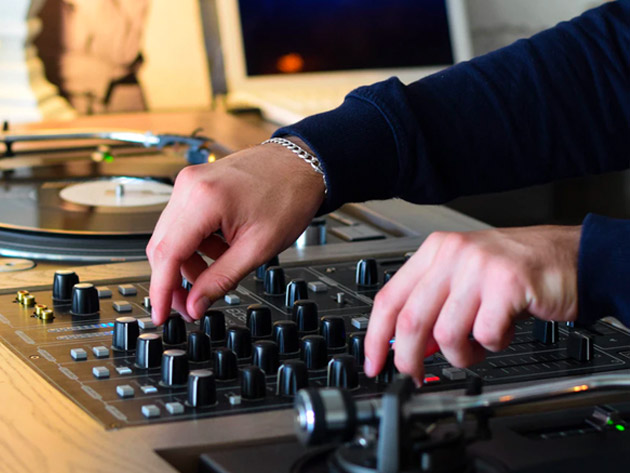 This nine-course bundle was made for anyone with an interest in music production. Led by Tomas George, a music producer and audio engineer with an MMus Master's Degree in Music Production, this bundle will introduce you to two of the most popular digital audio workstations: Logic Pro X and Ableton Live 10.
And, these workstations aren't just popular among amateurs, either. Big names in music like Skrillex and Calvin Harris have used Ableton Live and Logic Pro X respectively.
You'll learn how to engineer music from the ground up using the skills, techniques, and tools that the professionals use and understand how to implement cool add-ons like synthesizers. From there, you'll get familiar with production in Ableton Live 10, including how to play a live set and adjust on the fly. Maybe you'll be playing The Hatchshell this summer, who knows?
If you were ever curious about learning music production, The Premium DJing & Music Production Bootcamp Ft. Ableton + Logic Pro X is here for you. Get it now for just $49.99.

Provided By StackCommerce
This content was written by a Boston.com partner.  The editorial department of Boston.com had no role in writing, production, or display.