Provided By
This content was written by the advertiser with adherence to Boston.com's content standards. The editorial department of Boston.com had no role in its writing, production, or display.
sponsored content guidelines
Training for Marathon Monday? These tools can help.
Get back in the action faster with muscles massagers that can speed up your recovery.
This content is provided to Boston.com by StackCommerce. It was created without any involvement from our newsroom. We may earn a commission if you buy something after clicking our links.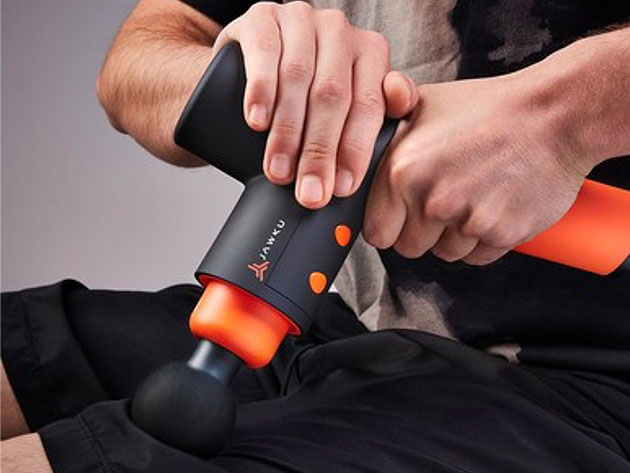 Marathon Monday is just a couple of short months away and whether you qualified on the fleetness of your feet or the tenacity of your fundraising, everybody's going to be feeling the pain during the training period. 26.2 miles is a roundtrip commute from Back Bay to Weymouth and getting into marathon shape will be tough. Don't let Heartbreak Hill get you down. These massage guns can help you tackle muscle soreness and joint pain so you can get back out on the road faster after every workout. Plus, they're all more budget-friendly than a Theragun.
Evertone™ Prosage Deep Tissue Massager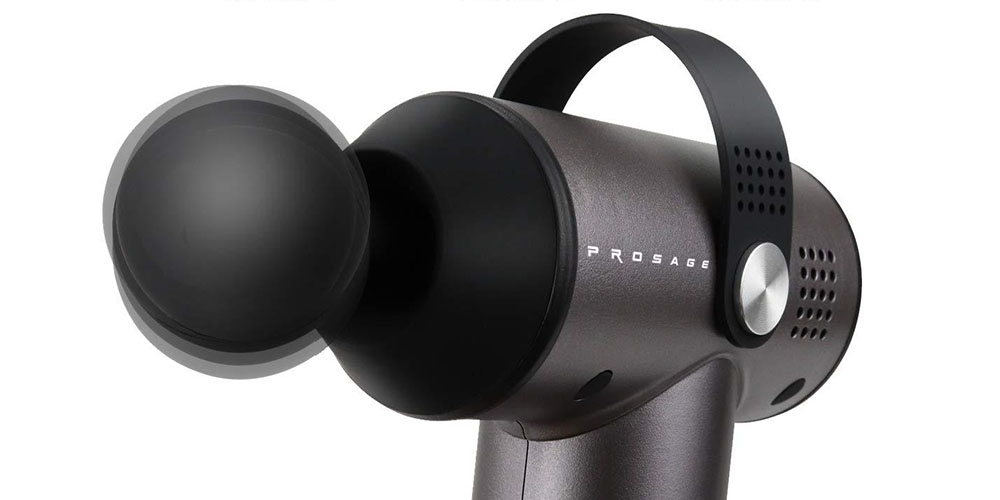 MSRP: $149
Training for a marathon is already tough, but factor in all that soreness on your quads and hammies after each session, and we won't blame you if you want to sit your next practice run out. This massager uses percussive deep tissue massaging to target your most sensitive areas and provide fast relief. You can reduce joint and muscle pain, increase circulation, break up knots, release trigger points, and improve recovery all with this single device. Customize your treatment using three intensity levels and get yourself back in the game faster.
Evertone™ Prosage Thermo: Percussion Massager with Warm-Up Technology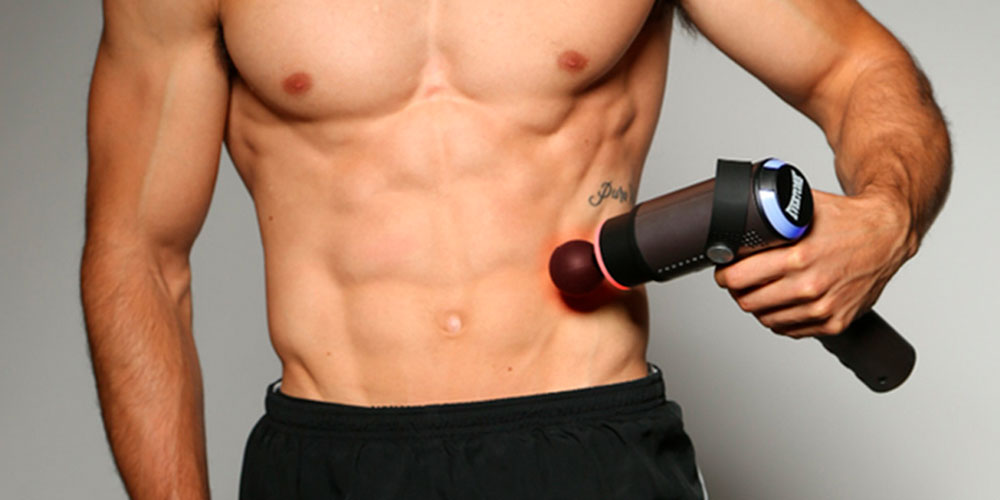 MSRP: $199.99
Get the deep relief of the Evertone™ Prosage Deep Tissue Massager, plus the added benefit of heat! This massager adds an element of heat to help your muscles relax while you massage knots away.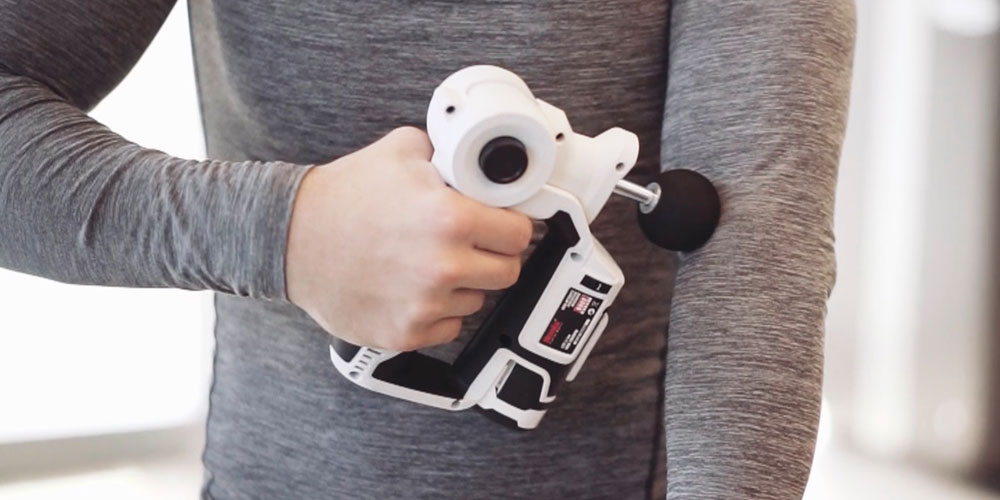 MSRP: $399
If versatility is what you're after, you really can't go wrong with the Vortix Muscle Massager. This handheld massager has six adjustable speeds that combine frequency, amplitude, and torque to give you a fully customizable massage experience. It also has three different tip attachments so you can reach your back, neck, feet, legs, hips, and arms to get a complete massage experience.
DEEP4s: Percussive Therapy Massage Gun for Athletes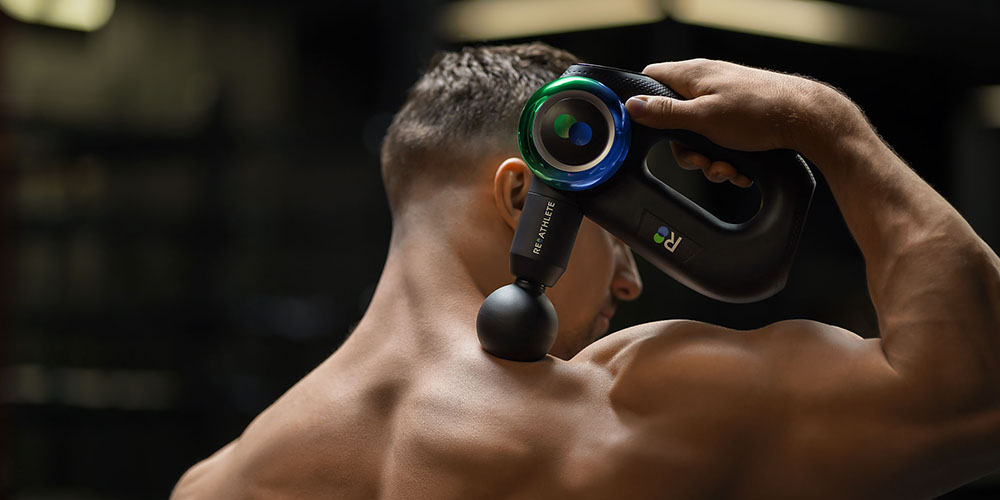 MSRP: $299.99
With four speeds that range from 1,200 to 3,200 RPM, this massage gun is designed for professional athletes. It features 0.47″-deep powerful percussive strokes and an adjustable arm to provide targeted, powerful relief to all parts of your body. Plus, it has five interchangeable head attachments to target specific muscle groups.
JAWKU Muscle Blaster V2 Cordless Percussion Massage Gun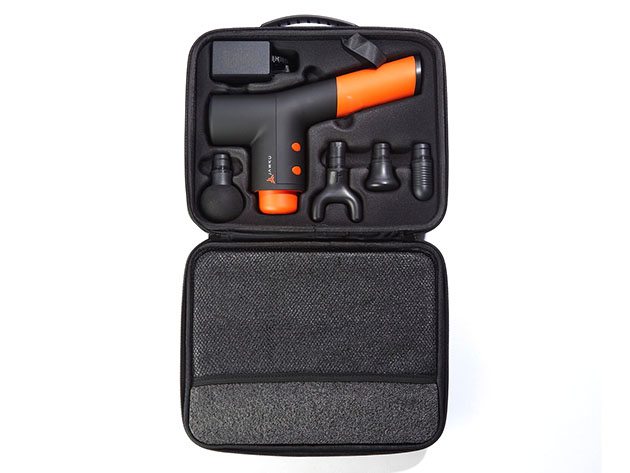 MSRP: $299.99
Sale Price: $249.99
Ultra-quiet and sporting a sleek ergonomic design, the JAWKU Muscle Blaster V2 makes working out those knots as hassle-free as possible. Choose from five speed settings and multiple frequencies, amplitudes, and torque settings to customize your post-workout massage! The Muscle Blaster can increase blood flow, release lactic acid, and help your muscles recover faster. Plus, it's cordless so you can use it anywhere.
Prices subject to change.
Provided By StackCommerce
This content was written by the advertiser with adherence to Boston.com's content standards. The editorial department of Boston.com had no role in its writing, production, or display.