Provided By
This content was written by the advertiser with adherence to Boston.com's content standards. The editorial department of Boston.com had no role in its writing, production, or display.
sponsored content guidelines
Working from home? These office accessories are on sale.
Save a bundle while building a home workspace.
Check out these deals that make working from home a bit easier.
Accessories
MagicGrips for Apple Magic Mouse 1 & 2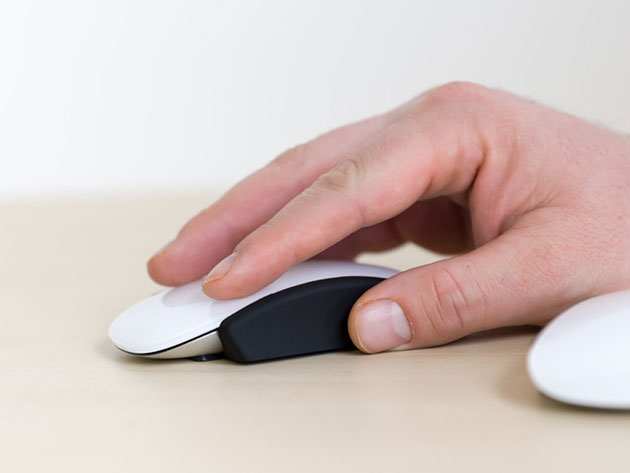 MSRP: $14.99
If you're using a Magic Mouse and finding that it keeps slipping or you're experiencing wrist pain after a while, get these MagicGrips. They'll help reduce the strain on your fingers and relieve your wrist as well.
The Anchor: The Original Under-Desk Headphone Stand Mount
MSRP: $19.99
The Anchor is a clever, no-frills add-on to the underside of your desk. Just screw it in and you'll have your headphones ready in an instant.
Jokitech Walnut Wooden Aluminum Headphone Stand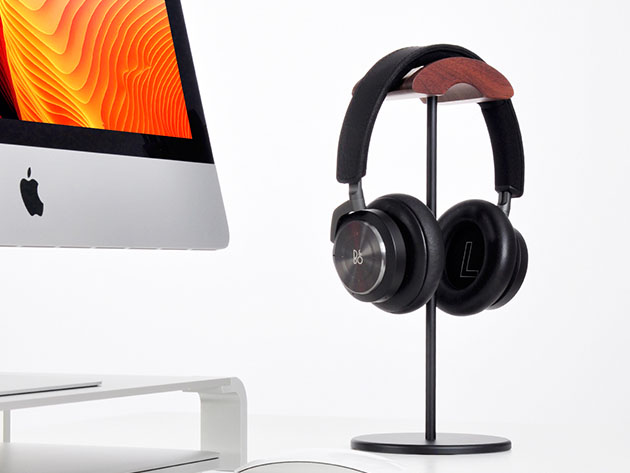 MSRP: $59.99
Looking for something a little flashier? This beautiful walnut and aluminum headphone stand holds your headphones and keeps the wires organized in an attractive desk piece.
Swanwick®Classic Night Swannies: Blue Light Blocking Glasses
MSRP: $69
The blue light emitted by screens can be harmful to your eyes, causing macular degeneration. These good-looking glasses have CR-39 lenses that block blue light and give you great visual clarity. Plus, they're optimized for night time use so if you're watching a show late at night, it won't keep you up.
Laptop 9-in-1 Docking Station Stand
MSRP: $99.99
Designed for Windows laptops, this docking stand gives your laptop a significant upgrade into a portable workstation. Attach your laptop and you can go anywhere with nine additional outputs, including HDMI, USB, a 4K output, and more.
Swanwick® Crystal Day Swannies: Blue Light Blocking Glasses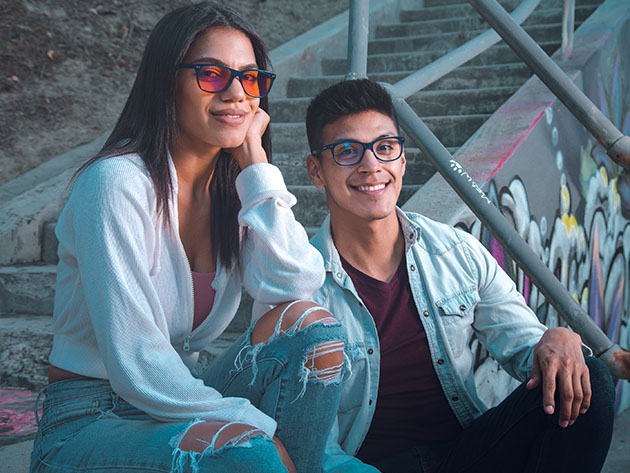 MSRP: $109
You've seen the night-optimized Swannies, now check out these daytime ones. These glasses also have CR-39 lenses that can increase your visual acuity during the day while blocking blue light at work.
ProBASE C Aluminum Monitor Stand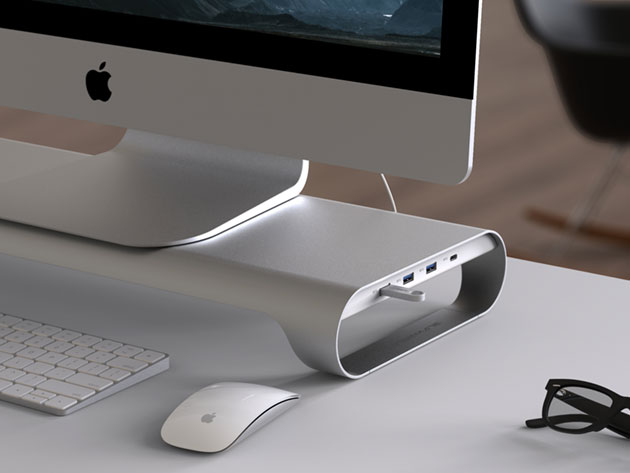 MSRP: $139
Elevate your monitor for a better view while expanding your computer setup. The ProBASE C has built-in USB-A and USB Type-C ports to facilitate connecting with and charging other devices.
ProBASE X Laptop/Monitor Stand & 6-in-1 Hub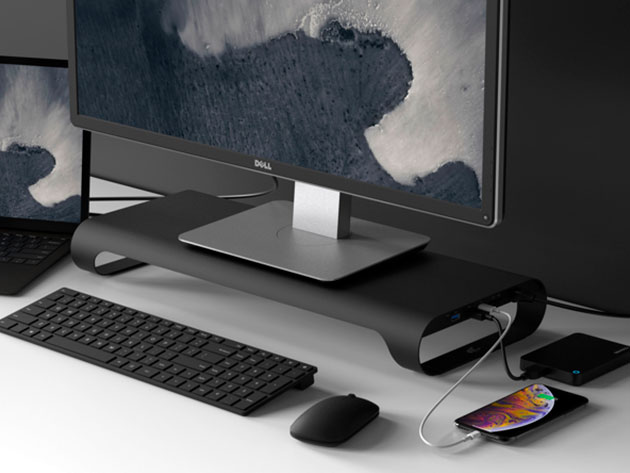 MSRP: $159
The ProBASE X goes a little bit further than the C, with a sleeker look and a high-speed USB-C port, two USB 3.0 ports, an SD slot, and a micro SD slot.
TAP STRAP 2: All-in-1 Wearable Keyboard, Mouse & Controller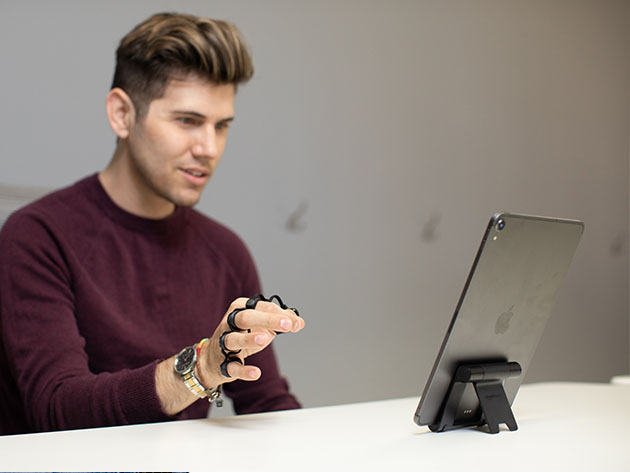 MSRP: $199
TAP STRAP is the ingenious device that will give you a break from the standard office desk setup. TAP STRAP goes on your fingers and allows you to type, scroll, and control objects on your screen without touching a thing.
Charging
MSRP: $25.99
It's two things in one! This efficient mouse pad doubles as a Qi-enabled wireless charging pad, allowing you to keep your phone charging right next to you while you work.
CASA Hub Pro 11-in-1 Full-Function Charging Transmission Hub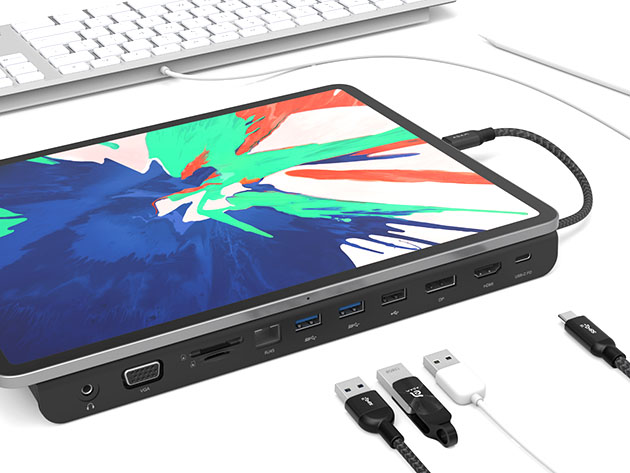 MSRP: $179
If you're short on outlets, the CASA Hub Pro has you covered. This hub will turn a single USB-C port into as many as 11 additional ports without the need for any converters or driver software. You can extend your screen to up to three displays at once, charge multiple devices, and much more.
Furniture
Black Steel Frame Wooden Table Top Desk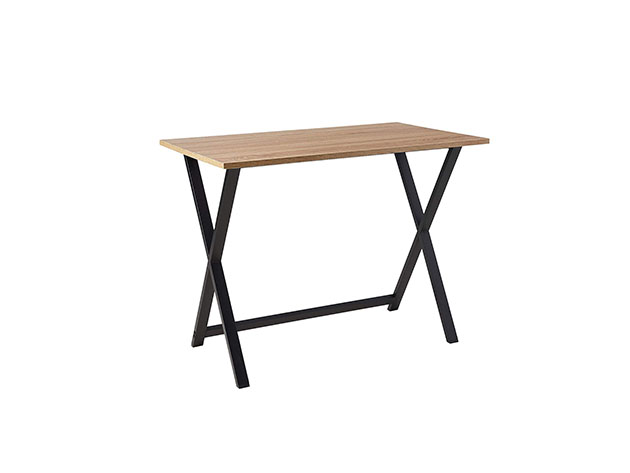 MSRP: $114.78
If your roommates or family are tired of you working from the kitchen table all day, it may be time for a new desk. This solid wooden option is a great budget-friendly choice.
X-Leg Table Top Writing Desk with 2 Shelves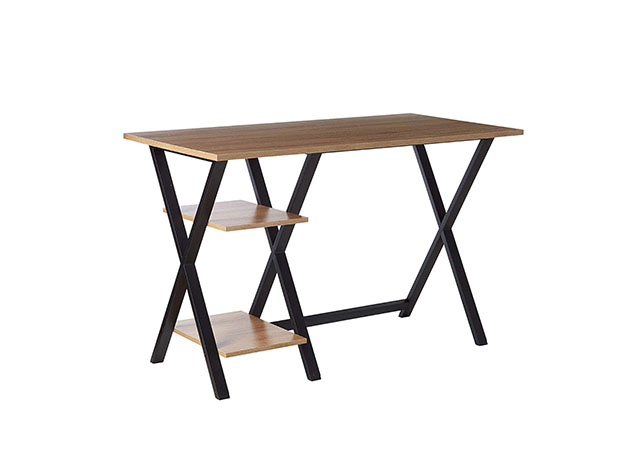 MSRP: $209.99
Need a simple but efficient workspace? This minimalist desk has plenty of space for your laptop and accessories and has an additional two shelves for filing purposes.
Height Adjustable Gaming Chair with Removable Lumbar & Headrest Pillow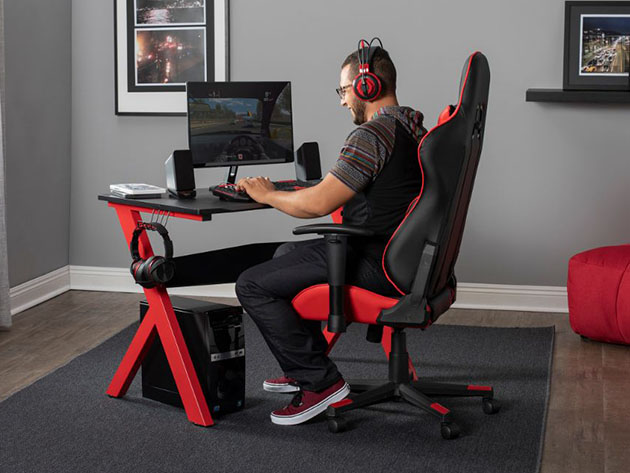 MSRP: $370
Strange secret: Gaming chairs are often more comfortable than office chairs. Case in point: this extremely adjustable chair is designed to help gamers settle in comfortably for the long haul, which is exactly what you may be doing with work.
Casandra Clear Acrylic Task Chair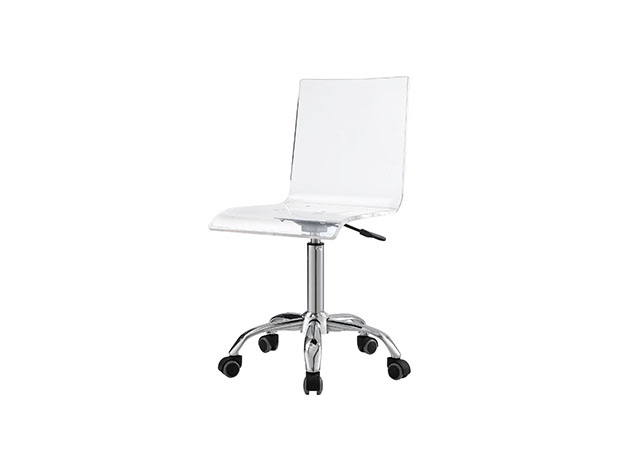 MSRP: $717.50
Add a little trendiness to your home office or studio with this modern task chair. With a transparent seat and gold framing, it makes for a highly functional accent piece.
Challenger 48″ Wide PC Gamer Computer Desk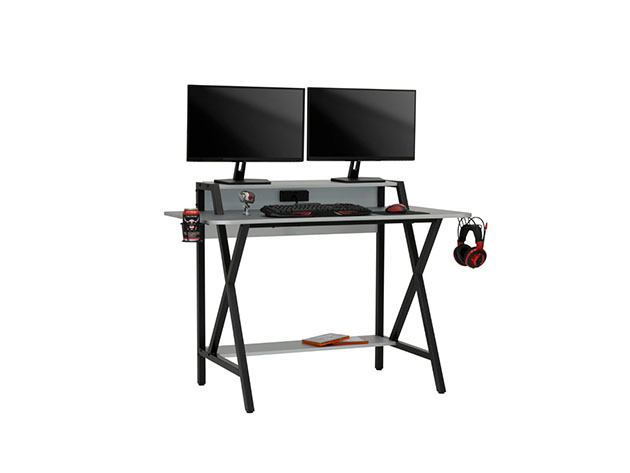 MSRP: $319
This extra-wide 48″ desk has an expansive surface, an integrated cup holder and headphone hook, and a full power console, giving you a desk that's set up for the toughest days at work.
Offex Overlord 45″ Wide PC Gamer Computer Desk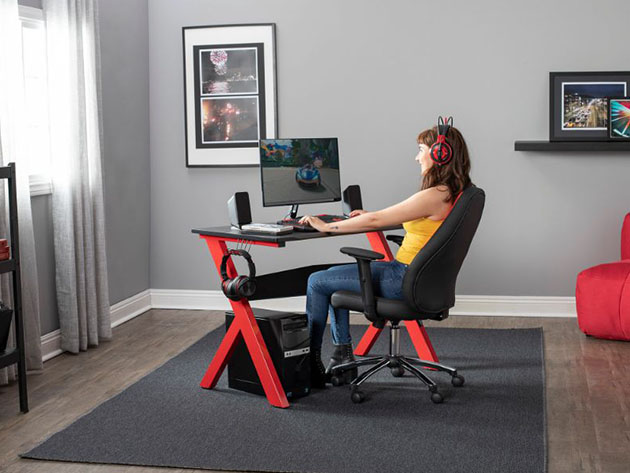 MSRP: $316
The Overlord offers the same accessories and features as the Challenger but it's a little narrower at 45″, making it better for tighter spaces.
Zone 47″ Wide PC Gamer Computer Desk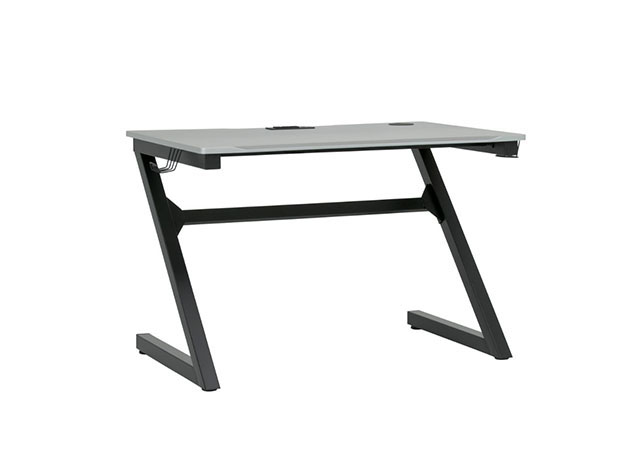 MSRP: $338
This attractive desk has an extensive 47″ surface, a cup holder and headphone hook, and an integrated power console that offers three grounded outlet receptors and two USB charging ports.
Lift Sit-to-Stand Desk Accessory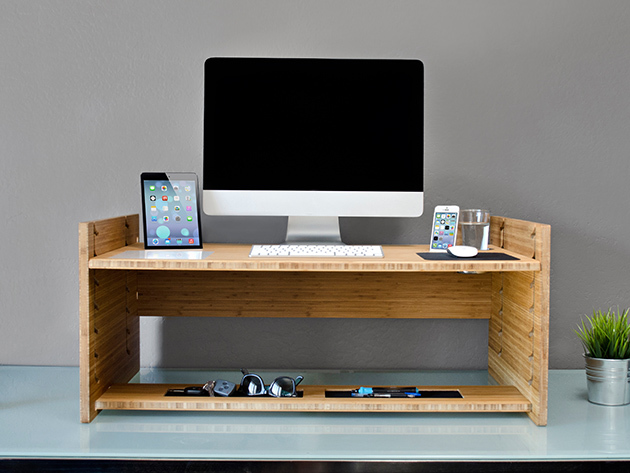 MSRP: $399.99
Want to stand to work but not ready for a full-on standing desk? Lift yourself up. This bamboo piece has a built-in dry erase board and mousepad, side clips to keep your wires organized, and storage trays and shelves for all of your needs. It even has a cup holder, turning your existing desk into a super-powered workstation.
AKRacing™ Office Series Onyx Deluxe Executive Chair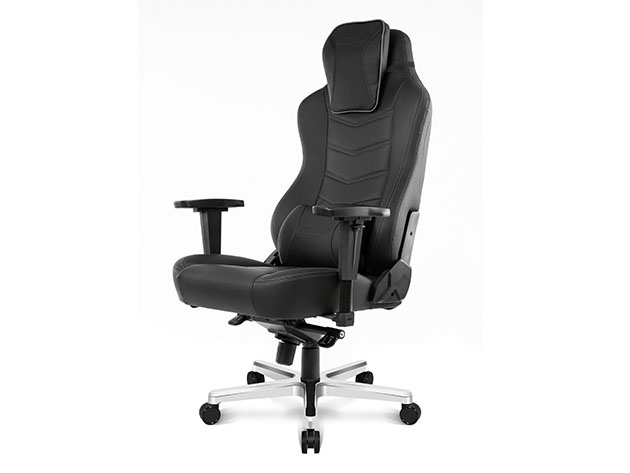 MSRP: $599
Remember what we said about gaming chairs being more comfortable than office chairs? A gaming chair company, AKRacing™, took a stab at an office chair and came up with this beauty. It's supremely comfortable and supremely adjustable, allowing you to find the perfect setup for you.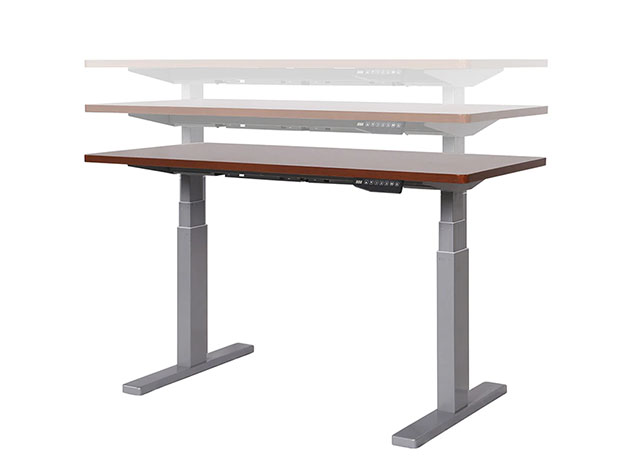 MSRP: $995
Got used to a standing desk at the office? This one will bring you back to your comfort zone. You can quickly transition from sitting to standing with just the press of a button. Plus, you can save three preset heights.
Decor
Lumicharge V1.1 Dimmable LED Desk Lamp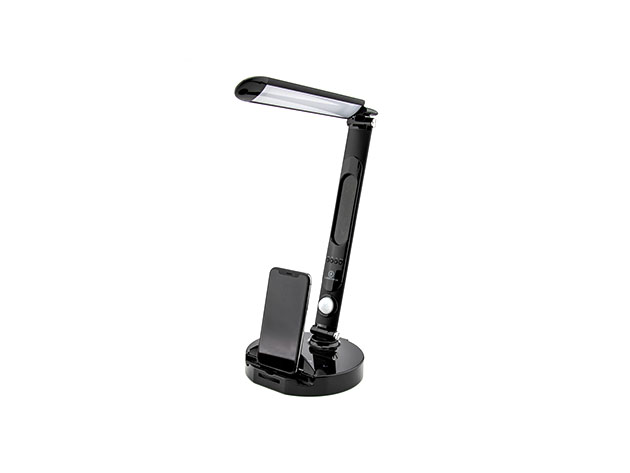 MSRP: $119
Sale Price: $99
Add some light and some function to your desk with this dimmable desk lamp. It's easy to adjust the light settings, and it even comes with a built-in charger for your iPhone.
Computer Hardware
Apple Magic Mouse 2 Bluetooth Rechargeable – Silver (Certified Refurbished)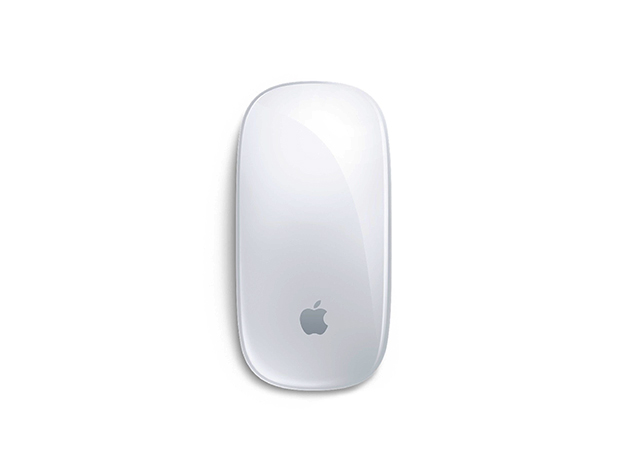 MSRP: $79.99
Apple's sleek Magic Mouse 2 is fully wireless and supremely touch-sensitive, letting you fly through your work with greater efficiency. Plus, this one is rechargeable, so you don't have to burn through disposable batteries.
Apple Magic Keyboard with Numeric Keypad – Silver (Certified Refurbished)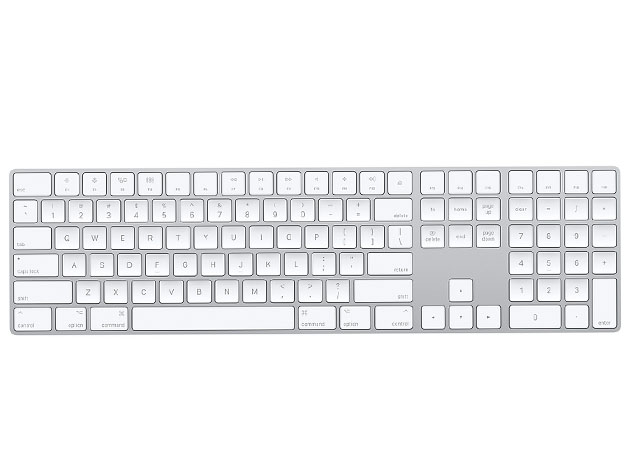 MSRP: $129.99
Apple's Magic Keyboard is completely wireless and lightweight, allowing you to work right on your lap to clear up desk space. This one even has a numeric keypad built-in, making data entry easier.
Mobile Pixels DUEX Pro Portable Dual Monitor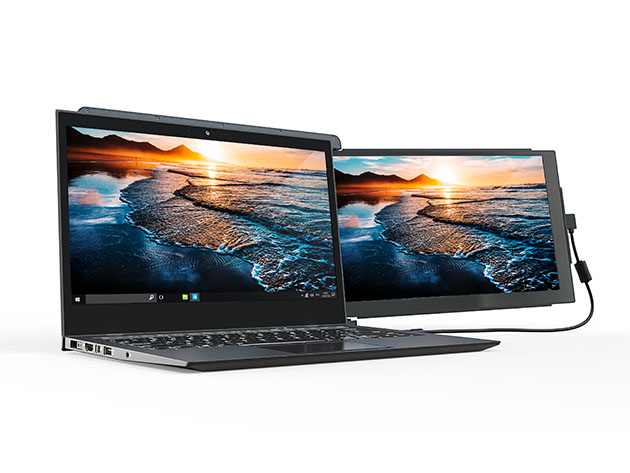 Sale Price: $179.35 with code SAVEDUEXPRO
If you got used to a dual monitor display at work, you'll love the DUEX Pro. Having raised over $1 million on Indiegogo, this ingenious device clips on easily to your laptop and turns it into a dual-display setup. It works anywhere, no additional power supply or software required.
stackSonar('stack-connect-a', '7567');
Provided By StackCommerce
This content was written by the advertiser with adherence to Boston.com's content standards. The editorial department of Boston.com had no role in its writing, production, or display.